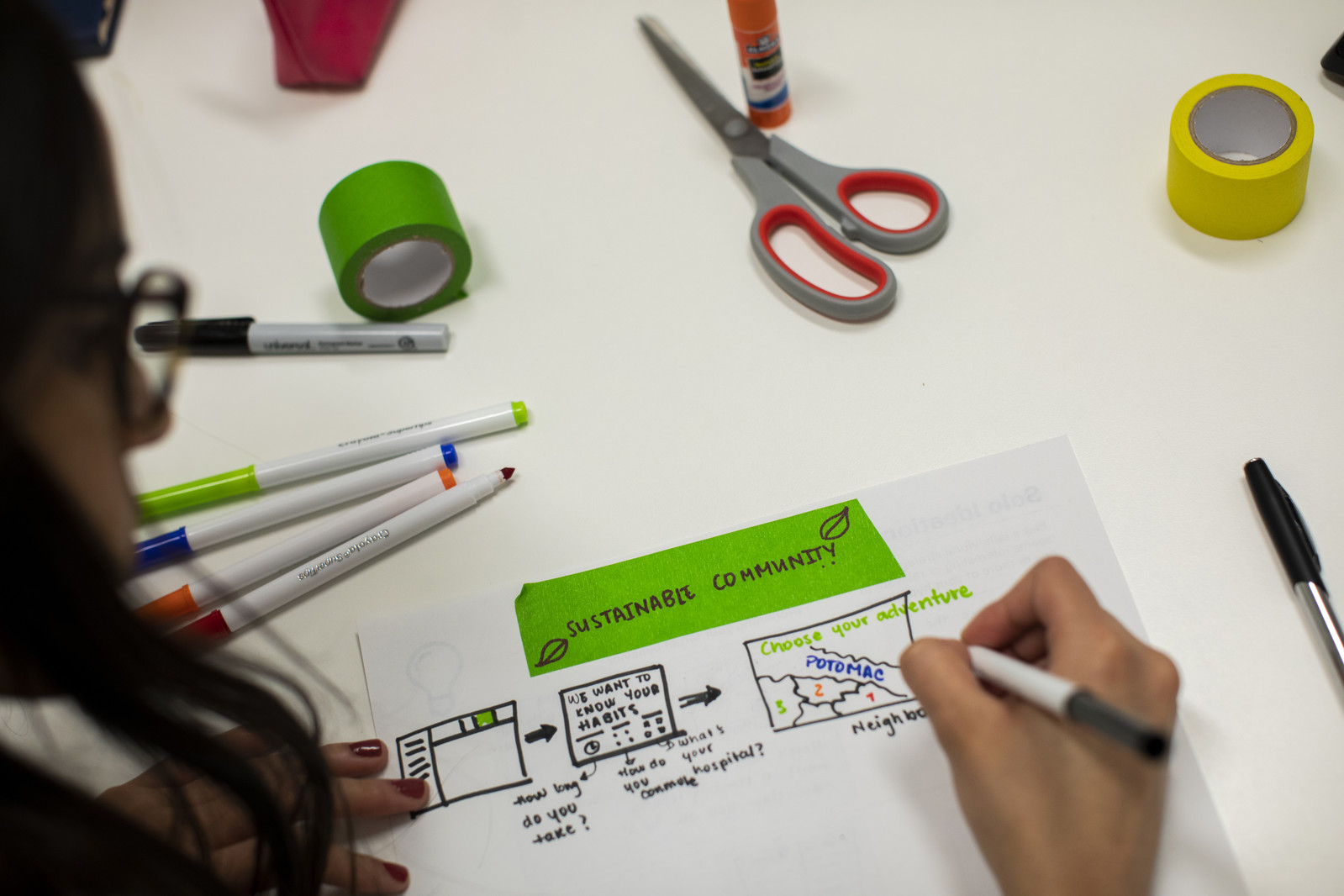 This self-paced course is available anytime for learners to explore Behavior-Centered Design on their own schedule.
About the training
Interested in environmental behavior change but not sure where to start? This self-paced course will walk you through a Behavior-Centered Design journey in a series of ten modules and prompt you to complete short exercises along the way. On your own time, you'll explore the eight steps of behavior-centered design, including framing an environmental challenge, gaining empathy with your target audience, connecting research data to behavioral insights, ideation and prototyping, and measuring the success of your behavioral intervention. You will gain a basic understanding of the levers of behavior change with which we design environmental solutions, such as emotional appeals, social influences, and choice architecture. Course registration also includes access to our monthly BE.Lab hours when you can ask your questions directly to a member of our team.
This self-paced training is available on demand. An estimated time for completion is 4 hours but may vary based on the learner.
Training Costs:
Regular Rate: $125.00
Non-Profit/Academic rate: $75.00
If you cannot afford the registration price due to present hardship or have any questions about the training cost, please fill out this scholarship form or contact us at behavior@rare.org.
Training objectives
Know how to identify target behaviors and core actors for environmental challenges
Explain key concepts of behavior-centered design and the six behavior levers
Apply behavioral insights and principles to inform how to design and test solutions
Use research data to create a prototype of a solution that can engage different stakeholders and communities
Know next steps for testing, launching, and assessing a behavioral solution
Explain how diversity, equity, and inclusion are important for each step of the behavior-centered design approach